Many Steam users don't check – or even notice – the majority of Greenlight additions; it's simply too time-consuming. Hoping to alleviate this problem somewhat, I bring you The Greenlight Groove, showcasing my recommendation(s) from the past week.

Dogurai
Take control of Dogurai, a well-trained dog Samurai and slash your way through 6 stages: sewers, factories, deserts and many more locations filled with enemies, vehicles and platforming challenges. Designed with 8-bit gaming in mind, Dogurai recreates the colors and style of classics from the platforming genre, followed by retro soundtrack and sound effects.
Hyper Jam
Blow up your friends round after round with rocket launchers, crossbows, hammers, katanas and more, earning points by dealing damage and killing others. After every round each player chooses a new powerup, which stays with them for the rest of the game, stacking and combining with their existing powerups to create stronger and stronger effects. Whoever's coming last gets first pick of the powerups available for that round, leaving the winning player to make do with whatever's left.
Steel Empire
Steel Empire is a steam punk shoot'em up game featuring a frantic combat filled with powerful enemies and insane obstacles. Enjoy a beautiful world and retro game-play as you dodge and shoot your way through classical stages. Choose one of 4 difficulty settings according to your set of skills and fight the evil empire! See how well you did using the Replay Mode and show your worth by getting all achievements.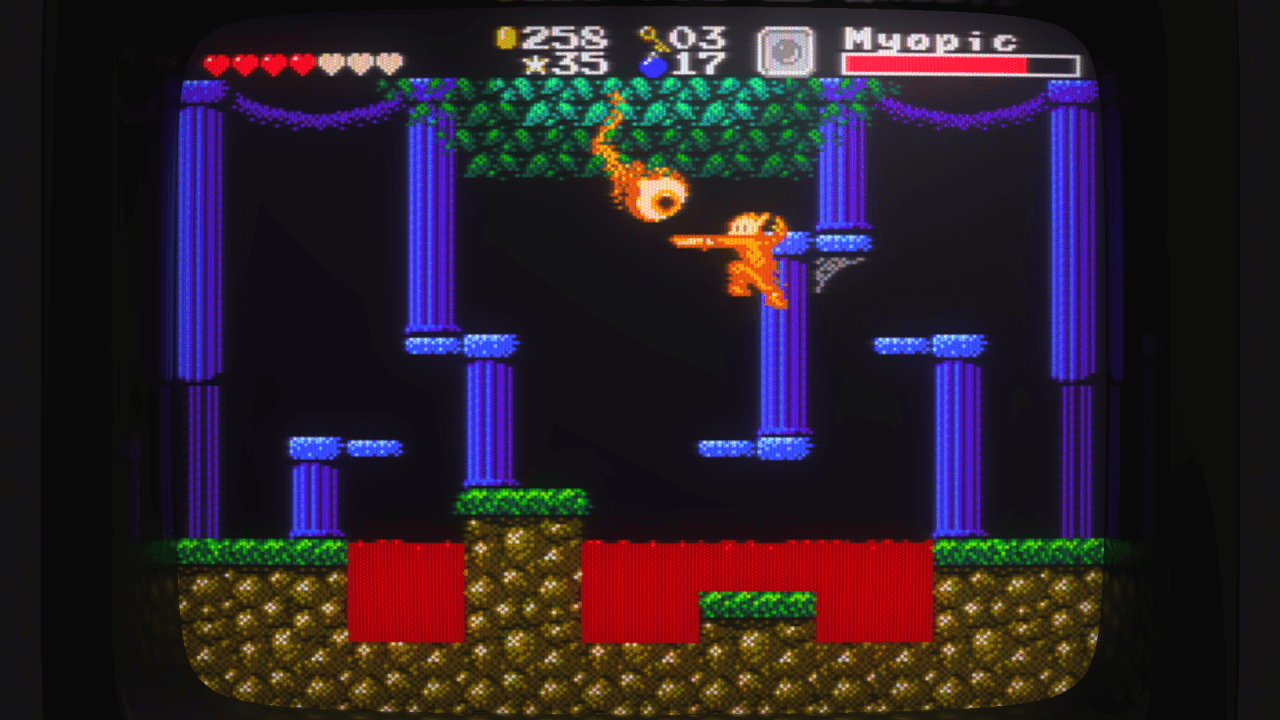 Gunmetal Arcadia Zero
As the young elf Vireo, you will heed the call of adventure: choose a weapon, choose a side, and rise to be the hero your city needs. Gunmetal Arcadia Zero features classic platformer action and world-class CRT simulation technology that evokes the aesthetics of past generations.
Punch Planet
Developed by 3 longtime competitors in the fighting game community, Punch Planet is a fighting game with a solid foundation of competitive mechanics while also introducing a new depth of story, humor, and design.
Dynacorp – We come in peace
Dynabot is a robot built and deployed by the pre-eminent Dynacorp for delivery with a smile. Though perpetually cheerful, Dynabot seems to have missed any humour upgrades and, since first being powered on, has never once gotten the joke. Why did the chickenbot cross the space lane? Dynabot will list every probable reason, every time.