From 57 to 21. It's been less than a month since this year's Melbourne Queer Games Festival showcase went live, and now… we have a lovely list of shortlisted games. Which means you should really check out this particular lot. Go on. Trust me. They don't bite. Well, at least, I don't believe any of them do.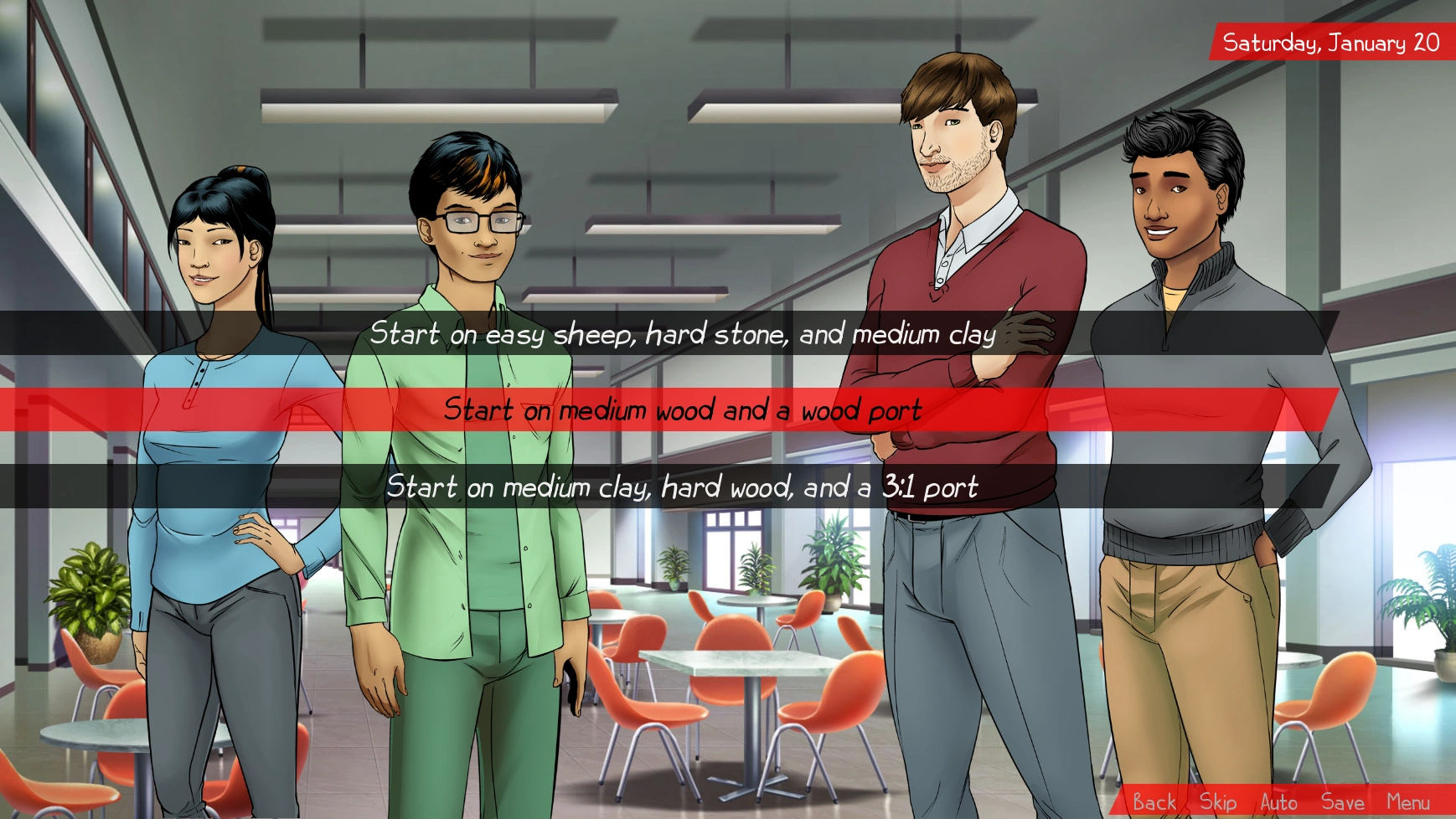 Zen: A Gay Sequel
A stat-based, planner-focused gay dating sim set in college; also the sequel to Yearning: A Gay Story
Starry Flowers
two witch boys fall in love
Parcels and Pollen
Be a rabbit. Sell flowers. Make friends!
What's your gender?
a non-eucledian labyrinth, exploring terms and concepts related to gender and identity
Minotaur Hotel
A gay romance visual novel where you meet the legendary minotaur and manage a magical hotel.
userID
Log into the console and locate "userID."
TraceS
TraceS: Where our story hides is the first episode of a series of Bitsy games, which proposes to search for traces and archives of the fight against AIDS.
Mizuchi 白蛇心傳
Mizuchi is a wlw a fantasy romance visual novel inspired by the Legend of the White Serpent and other multicultural myths.
The Life of Saint Fiona Bianco Xena
"The Life of Saint Fiona Bianco Xena" tells the hotly disputed story of the fictitious saint's life. Fiona is a kaleidoscopic vision of one woman seen through three rotating eyes, an illusion of separated light scattering in different directions.
Happy Pride
In a Pride, Alex enjoys the party, meeting people and talking with them, and creates a zine about Prides' history.
A Day of Maintenance
An open world truck-sim driving game with gay robots in it
Parmesan
an 8-bit story about a non-binary person being bullied for being who they are
Weltschmerz
Two young trans men find themselves stuck together on a strange train.
boy's curse/boy's blessing
boy's curse/boy's blessing is a desperate anti-dating sim, a shattered queer self-portrait, a shakily written list of every binary binding my body and ruining my heart.
Winter
WINTER is an interactive fiction about sex, trans insecurity, and a girl with a skull for a face.
violeta
Be a cat, be cute, listen to your friends, and knock over some plants if you feel like it.
湯圓 [tong jyun]
a little chat about cooking & culture.
Video World
Video World is a synth-pop halloween musical set in a 90s video store.
Were|House
Were|House is a comedic visual novel with dashes of romance, where protagonist Dori gets roped into working alongside three monstrous cuties during Halloween!
A Good Game We Can Speak Of
You send your queer game to the game publisher "fantastic-pear". They'll accept it, only if you modify it a little.
co-open
co-open is a slice of life adventure game about a kid who is sent on their first independent grocery shopping run by their grandmother, that touches on supportive social systems and depicts casual queer representation.
Cover Me In Leaves
An interactive fiction game about queerness and small towns.